New & Used
Caravans
Quality pre-owned caravans.
Excellent new models from Swift.
Touring Caravans are still as popular as ever, and with new modern designs and construction methods they really are home from home. Caravans are well insulated and are designed to be used all year round, they generally now feature central heating, hot water and built in washroom rooms with good usable shower units. These are some of the modern comforts to make your caravan holidays extra luxurious.
Products
Swift
Swift caravans are the market leaders, offering trend-setting design and an unbeatable combination of specification and value for money across all Swift models.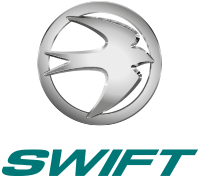 Adria
With a reputation for rubust build quality, Adria caravans offer their own style with excellent construction.
Built for all year round use, the caravans are produced to Adria "Thermo-build" standards, engineered with optimized insulation materials and a unique air flow system.
Browse our stock online
You can search across our selection of new and used caravans on our stock list online. If you find a model you like you can also complete the enquiry form to ask for more detail.
View Stock List
Rather view in person?
If you're looking to buy, or simply coming to see the latest models, one of our sales team will be happy to show you around all of our touring caravans for sale.
Contact Us
New caravans
We have a huge selection of new touring caravans both in stock - at our base in Cradley Heath, West Midlands, UK - and available through the caravan manufacturer Swift.
All of our new caravans for sale are shown on this website. Should you however find that you are unable to find the new touring caravan that you are looking for, please contact us for more information and we will endeavour to help as best we can.
Used caravans
In addition to the new touring caravans listed above, we also have a wide range of used caravans for sale from a variety of manufacturers such as those listed below:
ABI
Adria
Avondale
Bailey
Buccaneer
Coachman
Compass
Elddis
Fleetwood
Lunar
Swift
Due to the nature of the used caravans, many different makes are available at different times. If you are interested in part-exchanging your used caravan or motorhome, please contact us.
Caravan insurance